Bowen Therapy Treatment
On the Sunshine Coast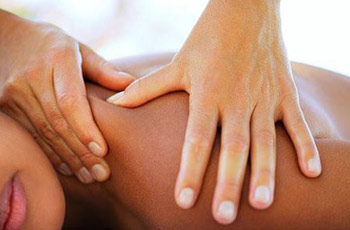 Bowen Therapy or the Bowen Technique has become a very popular treatment for many conditions including –
Muscular conditions such as muscle spasms, pain experienced in the lower back, neck, elbows, ankles, or knees
Pain associated with Repetitive Strain Injury, Frozen Shoulder or Whiplash
Cramps
Headaches
Pre-menstrual Tension
Reflux Indigestion
Arthritis
Our qualified Bowen Therapist is Wayne Pickstone based in beautiful Noosaville on the Sunshine Coast, who has been practicing the Bowen Technique for 20 years.
This technique is a simple, safe, effective body balancing and enhancing system that is suited to all ages.
Through precise, gentle moves on soft tissue at a series of trigger points on the body the Bowen Therapy re-stimulates the body's energy flow, assisting with its ability to heal.
It has far reaching effects, not only does it release muscle tension, relieve body aches and pains but it may also help restore organ function.
To Arrange A Consultation . . .
….Call Now on (07) 5474 5354 Or
Opening Hours
Monday To Friday 8:30 AM -4:30 PM Saturday & Sunday Closed
Connect With Us