NATUROPATH SUNSHINE COAST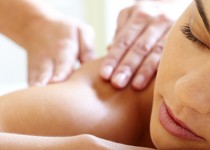 Naturopathy is an alternate and holistic approach to treating disease, disharmony and ill health within the body.
Some Naturopathic principles date back to the Father of Medicine Hippocrates 460BC-370BC where he taught the human body could heal itself and return to good health with the right diet, nutrition and exercise.
At Unique Health and Wellness your qualified and experienced Naturopath is Wayne Pickstone.
During your consultation, Wayne will not only look at your symptoms but look and treat the underlying cause or causes.
Our Philosophy is to educate our clients in all aspects of Natural Health and to provide you with information for being preventative with your health so you can enjoy life in the most positive and healthy way.
At your Naturopathic Consultation with Wayne you will be offered dietary and nutritional advice and he may provide you with nutritional supplements and herbal medicine to have you feeling your best and healthiest again.
It's Time to make time for yourself . . .
All you have to do is phone NOW for a Unique Health and Wellness Naturopathic Consultation!
To Arrange A Consultation . . . Call Now on

(07) 5440 5678



At Unique Health and Wellness your challenges are our highest concern and we believe in getting an all-inclusive understanding and supportive approach for each client's challenges before we move on to individual treatment protocols.
Your first consultation will benefit you because you will have a Unique Health Evaluation, which includes processes like:
A pH Urine and Saliva Test
Zinc Test
A Cellular Health Analysis or Toxicity Test
Your Health Objectives are defined
Once your Practitioner knows what you want and has an accurate picture of your health, your Herbalist / Naturopath will be there for you to make your journey through your Health challenges a pleasant experience.
There's just one step you need to take to get started on
your health journey and that is . . .
Call Now on (07) 5440 5678 Or